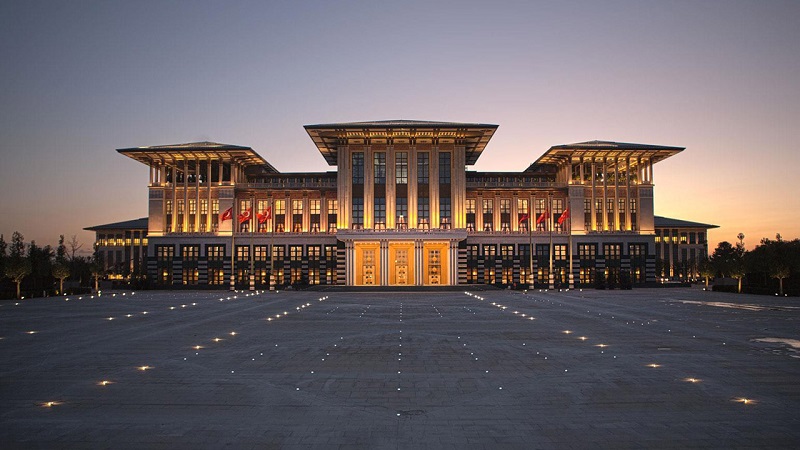 'Turkish Brain Project' was implemented by Digital Transformation Presidential Office and Gazi University's cooperation, leading the way in Turkey.
Digital Transformation Office President Dr. Ali Taha Koç stated that: "The tests for the use of artificial intelligence in the field of medicine have been successfully carried out within the scope of the 'Turkish Brain Project' implemented in cooperation with the Digital Transformation Office and Gazi University. Thanks to the artificial intelligence algorithm developed, the MR images of the patients will be evaluated within seconds."
Presenting the live use demo, Faculty members of the Department of Brain and Nerve Surgery Assistant Professor Alp Özgün Börcek and Dr. Emrah Çeltikçi said that: "While 52 MRs are taken on an average of 1000 people every year in OECD countries; 119 MRs for every 1,000 people are taken in Turkey. So Turkey is the country which makes the most MR examination per capita among OECD countries, given our limited number of radiologists and doctors, our goal is to develop a system that will not replace our working healthcare personnel, but assist them. The thing to do is, no matter where the citizens of Turkey live, to take the service to them and to speed up the results of the operation." In addition, evaluating a result found by the smart system, Dr. Çeltikçi emphasized that the algorithm gives accurate results even in imaging data of a patient whose skull was removed due to medical requirements, and the success of the developed artificial intelligence system is the result of the project team's professional labeling process using too much data and a large number of tags, and using an accurate modeling approach. In his speech, Dr. Çeltikçi stated that there is one radiologist for every 566 thousand people in Nigeria, there are no radiologists in 14 African countries. Hence, he underlined that this artificial intelligence-based product, which has therefore been developed, will help in underdeveloped and developing countries where the number and quality of doctors are low, in assisting the workload. He added that the current algorithm has a low success rate in MR images of very young babies or elderly people, and that this problem will be overcome by more and more professionally labeled data.
A new era has begun in our country with the use of artificial intelligence algorithm in the field of health
Within the scope of the project carried out; by examining the MRs of patients with brain tumors, training artificial intelligence algorithms and the detection of abnormal regions in the brain with the help of developed scientific techniques and their subsequent classification can be made. The study was integrated into the hospital system of a health institution and provided support to radiologists. The developed algorithm can now be used in examinations and diagnoses of real patients. With this aspect, instead of replacing doctors, this leading project is planned to serve as a decision support system put into service in order to facilitate the work of doctors. In the second phase of the project; it is aimed to make installations in hospitals across the country. A new era has begun in our country with the use of the artificial intelligence algorithm, which is the product of one-year intensive work of a team of 6 academics from Gazi University Department of Brain and Nerve Surgery and Faculty of Engineering, as well as the Presidential Digital Transformation Office. While developing the algorithm, the brain MRI images consisting of 8000 sections of 100 people, 50 of which belong to high-grade glial tumor patients, were labeled by medical professionals with 12 different labels containing normal and abnormal structures, in compliance with the principle of confidentiality of personal data and obtaining the necessary ethical board permissions. Thanks to this national and global product, the result phase, which takes a very long time in the MR examination with the principle of minimum error by reducing the workload of our healthcare personnel, is completed in 5 to 10 seconds. Immediately after the MR of the patient is finished, the results are ready for the evaluation of the radiologist and to be used in the decision support system thanks to the artificial intelligence algorithm before the patient leaves the MR room. Dr. Çeltikçi also made the explanation that: "Although it varies depending on the place of residence and the hospital, an MR result can be obtained in 3-15 days, but with this system, this period determines whether there is an adverse situation in approximately 5 seconds."